Recently I acquired one of the new fitbit alta HR bands, mainly because it promised to track my heart rate 24/7 without the need to wear any chest strap.
I always expected this to be less accurate than a chest strap, but how much less? I also happen to have a Polar H10 chest strap (which I use when running), so I decided to record with both for an extended period today.
The results are below (click for the full image):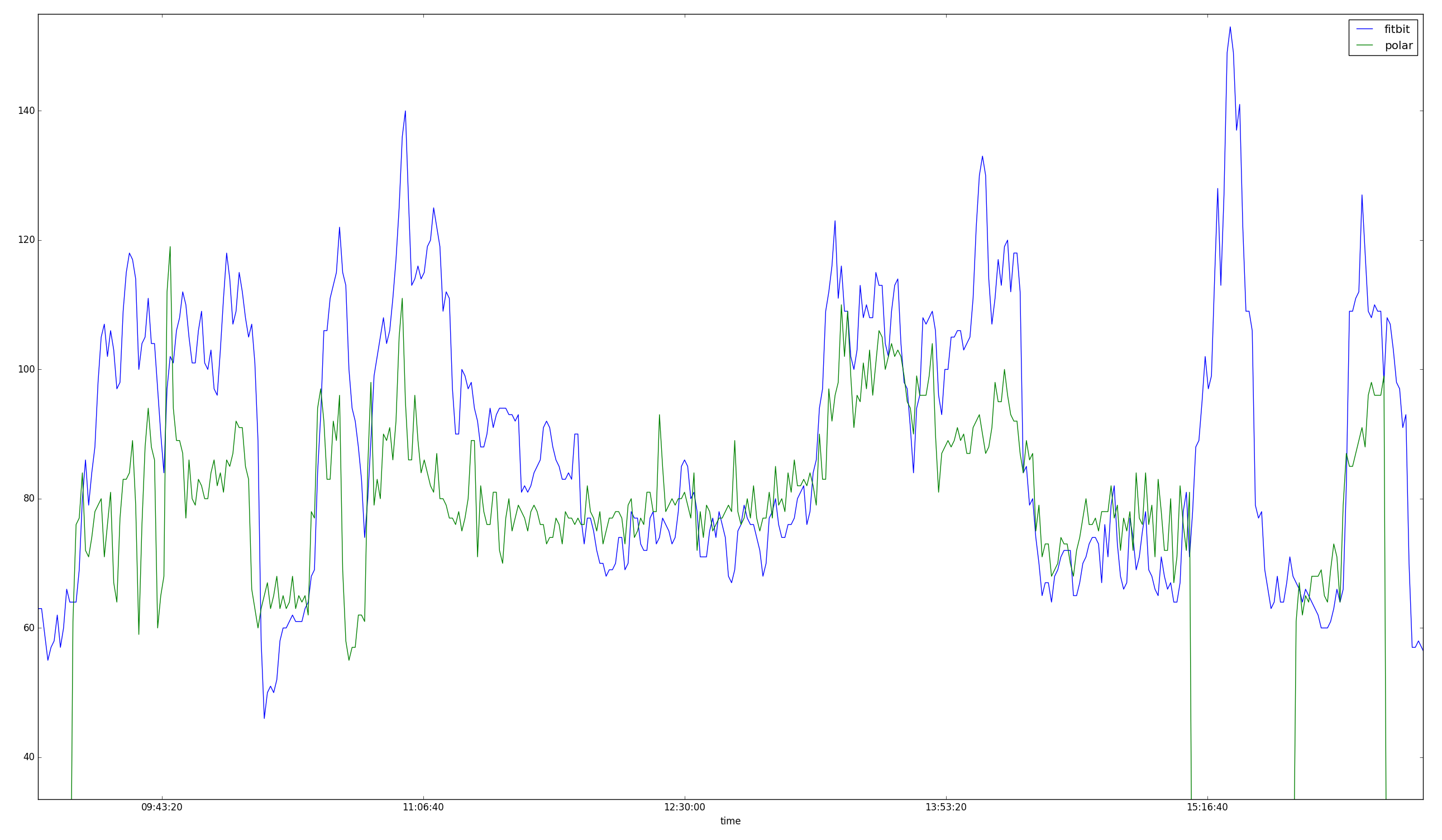 The fitbit is in blue, the Polar strap in green. There are a few gaps in the data for the Polar strap because I recorded in parts with an app on my phone, which ran out of batter at some point.
Interestingly enough the fitbit actually overestimates my heart rate. If anything, I'd have expected the opposite, because it's easier to miss heart beats with an optical sensor …