MuZero - Mastering Atari, Go, Chess and Shogi by Planning with a Learned Model
Constructing agents with planning capabilities has long been one of the main challenges in the pursuit of artificial intelligence. Tree-based planning methods have enjoyed huge success in challenging domains, such as chess and Go, where a perfect simulator is available. However, in real-world problems, the dynamics governing the environment are often complex and unknown. Here we present the MuZero algorithm, which, by combining a tree-based search with a learned model, achieves superhuman performance in a range of challenging and visually complex domains, without any knowledge of their underlying dynamics. The MuZero algorithm learns an iterable model that produces predictions relevant to planning: the action-selection policy, the value function and the reward. When evaluated on 57 different Atari games - the canonical video game environment for testing artificial intelligence techniques, in which model-based planning approaches have historically struggled - the MuZero algorithm achieved state-of-the-art performance. When evaluated on Go, chess and shogi - canonical environments for high-performance planning - the MuZero algorithm matched, without any knowledge of the game dynamics, the superhuman performance of the AlphaZero algorithm that was supplied with the rules of the game.
AlphaZero - A general reinforcement learning algorithm that masters chess, shogi and Go through self-play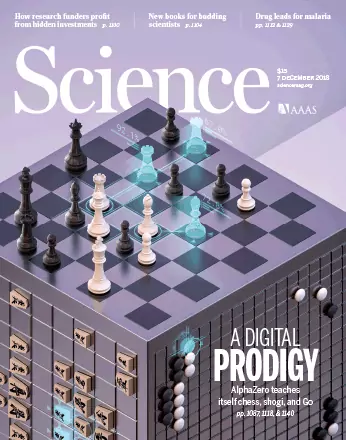 The game of chess is the longest-studied domain in the history of artificial intelligence. The strongest programs are based on a combination of sophisticated search techniques, domain-specific adaptations, and handcrafted evaluation functions that have been refined by human experts over several decades. By contrast, the AlphaGo Zero program recently achieved superhuman performance in the game of Go by reinforcement learning from self-play. In this paper, we generalize this approach into a single AlphaZero algorithm that can achieve superhuman performance in many challenging games. Starting from random play and given no domain knowledge except the game rules, AlphaZero convincingly defeated a world champion program in the games of chess and shogi (Japanese chess) as well as Go.
AlphaGo Zero - Mastering the game of Go without human knowledge
A long-standing goal of artificial intelligence is an algorithm that learns, tabula rasa, superhuman proficiency in challenging domains. Recently, AlphaGo became the first program to defeat a world champion in the game of Go. The tree search in AlphaGo evaluated positions and selected moves using deep neural networks. These neural networks were trained by supervised learning from human expert moves, and by reinforcement learning from self-play. Here we introduce an algorithm based solely on reinforcement learning, without human data, guidance or domain knowledge beyond game rules. AlphaGo becomes its own teacher: a neural network is trained to predict AlphaGo's own move selections and also the winner of AlphaGo's games. This neural network improves the strength of the tree search, resulting in higher quality move selection and stronger self-play in the next iteration. Starting tabula rasa, our new program AlphaGo Zero achieved superhuman performance, winning 100–0 against the previously published, champion-defeating AlphaGo.
AlphaGo - Mastering the game of Go with deep neural networks and tree search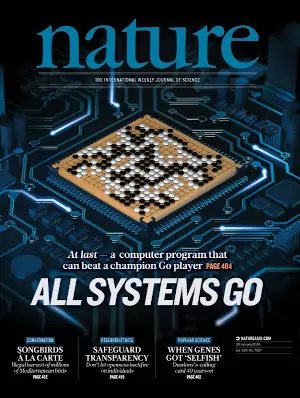 The game of Go has long been viewed as the most challenging of classic games for artificial intelligence due to its enormous search space and the difficulty of evaluating board positions and moves. We introduce a new approach to computer Go that uses value networks to evaluate board positions and policy networks to select moves. These deep neural networks are trained by a novel combination of supervised learning from human expert games, and reinforcement learning from games of self-play. Without any lookahead search, the neural networks play Go at the level of state-of-the-art Monte-Carlo tree search programs that simulate thousands of random games of self-play. We also introduce a new search algorithm that combines Monte-Carlo simulation with value and policy networks. Using this search algorithm, our program AlphaGo achieved a 99% winning rate against the strongest Go programs, and defeated the human European champion by 5 games to 0. This is the first time that a computer program has defeated a human professional player in the full-sized game of Go, a feat previously believed to be at least a decade away.